Green Card for Domestic Employee or Unskilled Labor Application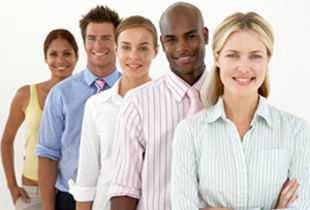 One way of getting a "Green Card", which is the commonly used term for a permanent resident card, is through employment. There are various categories of employees. Domestic employees and unskilled labor form one of the many employment based categories through which a person can apply for a green card.
Domestic workers and unskilled laborers need to be sponsored by an employer. The employee should have a job offer and also be qualified enough to perform unskilled labor which is not on a temporary basis. To qualify to apply for a green card under this category, first the employer should have filed for and got an approved Labor Certification Application. This application has to be filed with and approved by the Department of Labor. This certification proves that the job was offered by the U.S. employer and that there have been no U.S. workers who were willing to take up this job.
Once the beneficiary has received the Labor Certification, he/she has to wait for a visa to become available. The eligibility requirements for this category are not as stringent as those for other employment based categories. However, there is a huge backlog in this category and it could take quite a while before a visa becomes available.
If you are a domestic worker or other "unskilled" laborer you may become a permanent resident by applying for a Green Card for Domestic Employee or Unskilled Labor Applicant. You can find in this kit all that you need to initiate this process today.
In a few easy steps, become a permanent resident through a job or offer of employment!
Applying for a Green Card through employment could be very difficult if you try to do it by your own. But the good news is that you can successfully complete your process using this do-it-yourself package. Find the Government forms, requirements and step-by-step instructions that you need to complete your application. Start today! Order your kit now!
This package contains:
A complete set of forms that you will need to fill out to get your Green Card for Domestic Employee or Unskilled Labor Applicant.
Glossary of Terms and Abbreviations, for you to perfectly understand what is requested in every single line of the forms.
How to Establish your Ethnic Background. Immigration Status Summary - What U.S. Citizen, Immigrant, Non immigrant, Refugee and Asylum mean?
General overview of the process to complete your application for your Green Card for Domestic Employee or Unskilled Labor.
What is a Foreign Labor Certification?
Employer Eligibility Requirements And Employer Filing Procedures: "PERM System" for employers who sponsor immigrants via Labor Certification and filing requirements.
EB-3 Classification and Form ETA 9089.
Dealing with the USCIS: Eligibility Requirements, Employee Procedural Requirements, "Schedule A" Occupations, Forms and Sample Forms.
Filing Procedures to get your Green Card for Domestic Employee or Unskilled Labor Applicant: "Fillable" Immigration Forms. By Mail: Downloading and Printing Immigration Forms, Electronic Filing (E-Filing).
Submission Package and Additional Supporting Documents: Photo Specification, U.S. Immigration Filing Fees, Fingerprinting, Document Translations, Photocopy Information.
Contact Information For Government Agencies.
Directory Of American Consulates And Embassies.
Updates & USCIS Notices About the Green Card for Domestic Employee or Unskilled Labor Applicant.
It is easy and quick! Order your package now